Hallo zusammen!
Zum Zeitpunkt dieser Roadmap bin ich nun bereits seit einem ganzen Jahr Lead Producer für Star Wars™: The Old Republic™ und ich freue mich über die Gelegenheit, unsere
Sommer-Roadmap mit euch zu teilen. Wie ich bereits im Verlauf des letzten Jahres erwähnte, ist die oberste Priorität des Teams weiterhin, euch ein tolles Spiel mit Schwerpunkt auf storybasiertem Spielerlebnis sowie Mehrspieler-Star Wars™-Schlachten zu bieten. Außerdem arbeiten wir natürlich weiter an Spielkomfort-Verbesserungen. Vor kurzem haben wir Spiel-Update 5.9 'Die Nathema-Verschwörung' veröffentlicht, das den Abschluss der Verräter-Story enthält. Wir hoffen, ihr hattet Spaß bei euren Interaktionen mit Theron Shan.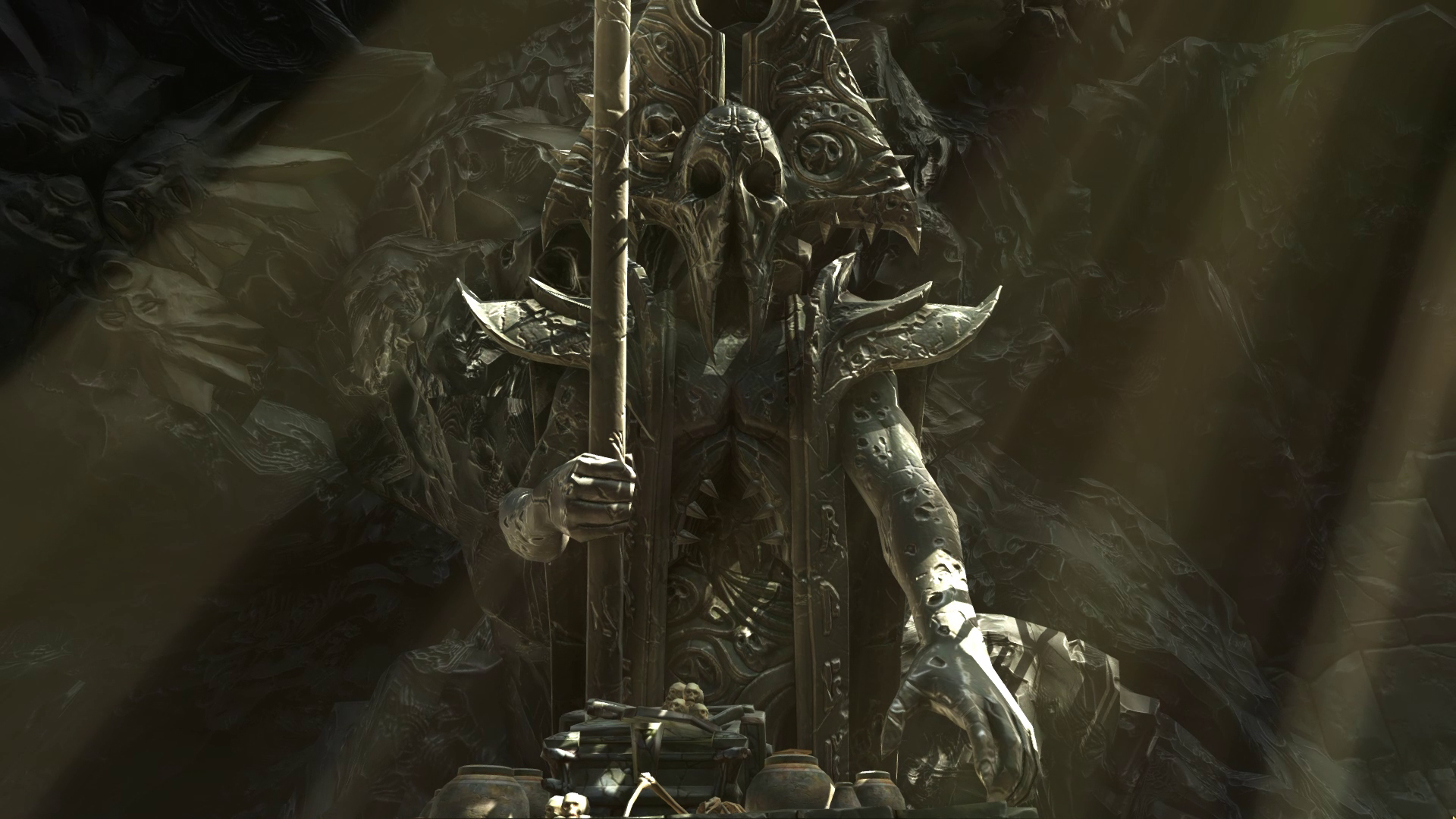 Wir haben viele Spieler, Influencer und Presse-Vertreter getroffen, Livestreams und Cantina-Events veranstaltet, viele E-Mails und private Nachrichten erhalten und sind eure Rückmeldungen in unseren Foren und auf Social Media durchgegangen. Basierend auf euren Vorschlägen werden wir viele Änderungen durchführen, beginnend mit unseren PvP-Plänen für diesen Sommer. Gegen Ende des Jahres werden wir eine aufregende neue Story und weitere Mehrspieler-Inhalte einführen – all das entwickelt sich im neuen Jahr zu einem explosiven Konflikt mit neuen Charakteren und Planeten, die ihr kennenlernen und erkunden könnt.
Spielkomfort-Verbesserungen
Unserer Ansicht nach ist es ebenso wichtig, ein hochwertiges Spielerlebnis zu haben, wann immer ihr SWTOR spielt, wie neues Gameplay zu erleben. Das bedeutet, dass wir nach Möglichkeiten suchen, die Systeme unseres Spiels zu verbessern, um die Integration neuer Spielmechaniken zu erleichtern, indem wir die Funktionen unserer internen Tools erweitern, Spielserver verbessern und die technische Infrastruktur aufrüsten. Wir konzentrieren uns auch, basierend auf den Vorschlägen von euch als Spielergemeinschaft, auf die Anpassung von Spielfunktionen, die Überarbeitung des Galaktischen Kommandos, die Aufwertung des Eroberungssystems und eine Verbesserung des Ranglisten-PvP.*
Aufgrund eurer Rückmeldungen haben wir erhebliche Änderungen am Galaktischen Kommando vorgenommen, das jetzt als äußerst solides sekundäres Ausrüstungssystem dient. Als Nächstes kümmern wir uns um Gilden, deren Verwaltungstools und damit zusammenhängenden Wettkampffunktionen. Das beinhaltet das Gilden-Eroberungssystem, das wir Ende März 2018 eingeführt haben, und welches wir weiterhin für Gilden aller Größen verbessern und erweitern werden.
Es hat uns sehr gefreut, dass mehr von euch uns bereits vor der Veröffentlichung eines Updates Rückmeldungen geben wollen. Das war im letzten Jahr sehr hilfreich für den Galaktischen Raumjäger und die Operation 'Götter aus der Maschine'. Die Interaktion zwischen unseren Entwicklern und den Spielern war umfassend und hat zu einer grundlegenden Verbesserung beider Spielelemente geführt. Deshalb planen wir nun, mehr Spielern die Gelegenheit zu geben, die kommenden Spielinhalte sowie einige der für den Sommer geplanten PvP-Änderungen schon vor der Veröffentlichung auf unserem öffentlichen Test-Server auf Herz und Nieren zu untersuchen.
Was die Updates angeht, haben wir über die kommenden Monate Folgendes für euch geplant:
Spiel-Update 5.9.1 – Solo-Spaß
Wie wir alle wissen, läuft am 24. Mai 2018 "Solo: A Star Wars™ Story" in den deutschen Kinos an. Das feiern wir, indem wir mit dem Nar Shaddaa-Nachtleben-Event die Casinostimmung zurückbringen und eine Vielzahl von neuen Gegenständen im Kartellmarkt anbieten, darunter besondere Angebote für schurkenspezifische Gegenstände. Los geht's am 22. Mai. Das Event dauert 10 Tage und bietet euch doppelte EP, KEP und GR-Belohnungen. Das Nar Shaddaa-Event läuft bis zum Morgen des 1. Juli 2018.
Und verpasst nicht die Chance auf den neuen TF-4-Chaos-Gleiter, den ihr erhaltet, wenn ihr am Morgen des 1. Juni 2018 Premium-Spieler seid. Der Gleiter ist auf dem Schwarzmarkt beliebt und das perfekte Fluchtfahrzeug für Kriminelle (und Helden)! Euren neuen Gleiter erhaltet ihr am 9. Juni per spielinterner Nachricht.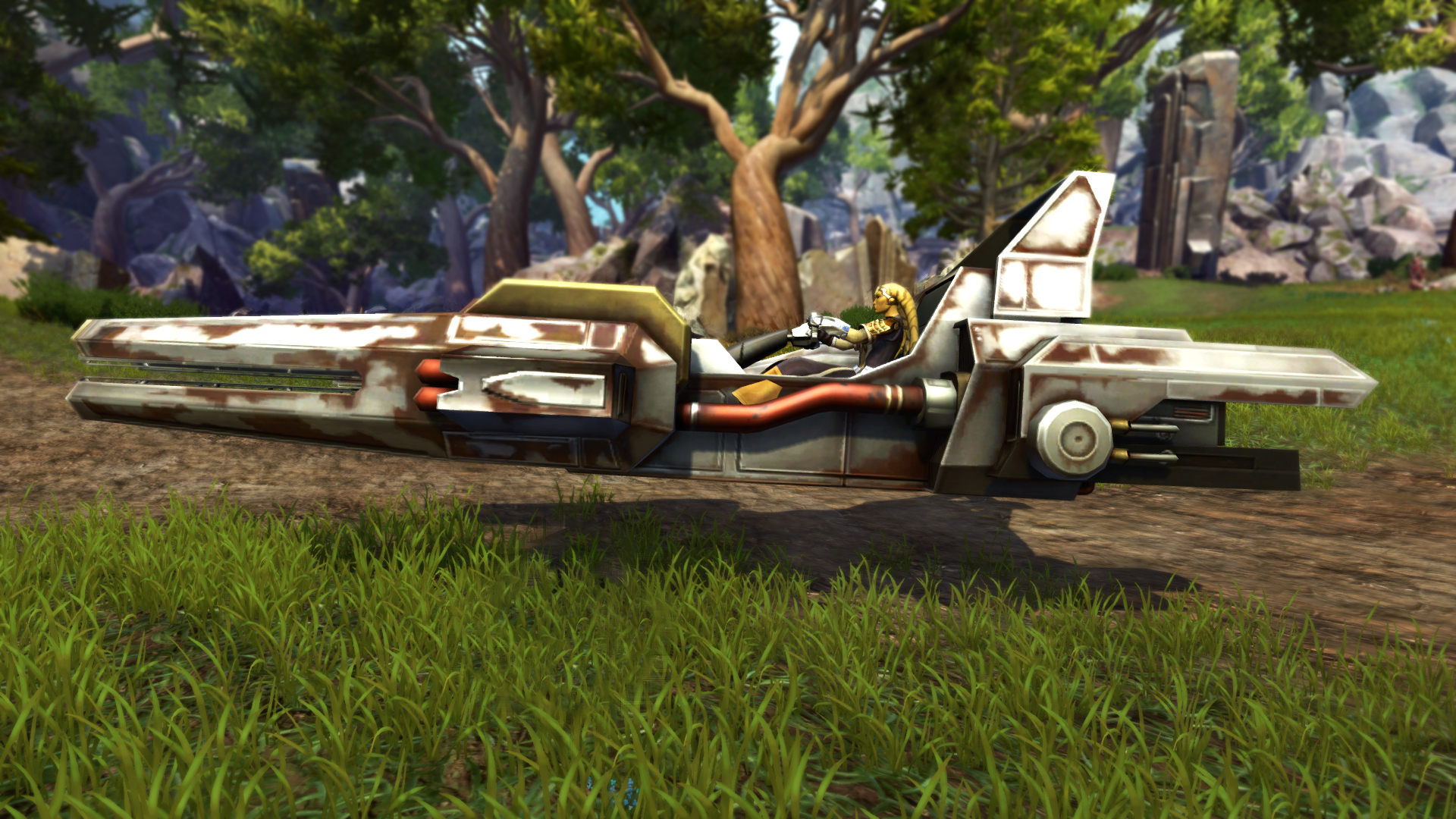 Player-vs-Player (PvP)
Beginnend mit einem Spiel-Update, das Anfang Juli kommt, wird es bis Ende September eine Reihe von Veränderungen geben, die allen begeisterten PvP-Spielern zugutekommen werden. Viele Spieler lieben PvP-Wettkämpfe, daher möchte das Team dieser Gruppe eine geballte Entwicklungsphase zukommen lassen und ihnen vielgewünschte Veränderungen und neue Herausforderungen bieten.
Hier ist die Liste der von uns geplanten Verbesserungen:
PvP im Sommer:

Mehr (vielleicht sogar alle?) Kriegsgebiete und Arenen werden umgewandelt, um gruppierungsübergreifende Teams zu ermöglichen.
Wir fügen ein neues Arena-Set in einem Komplex hinzu, den ihr schon kennt.
Wir entwickeln ein neues Huttenball-Kriegsgebiet in den gefährlichen und schwindelerregenden Höhen eines Industrieplaneten.
Eine neue Festung mit Strandblick! Jetzt fragt ihr euch bestimmt, was das mit PvP zu tun hat. Eine ganze Menge:



Zum ersten Mal präsentieren wir eine Festung, die speziell auf PvP ausgelegt ist und durch die Spieler für Duelle, 4-gegen-4- oder sogar 8-gegen-8-Kämpfe optimiert werden kann! Wir wissen, dass eine begeisterte Gruppe von PvP-Spielern gibt, die in ihren Festungen eigene Duell-Turniere veranstalten, und das möchten wir unterstützen, indem wir ein paar Verbesserungen vornehmen und den Platz in der Festung so flexibel gestalten, dass unterschiedliche Spielstile möglich sind.
Wie bei allen Festungen könnt ihr sie dekorieren wie ihr wollt, aber wir erweitern die Festungsdekorationen außerdem um spezifische Funktionen für das PvP-Spiel. Ihr könnt euch also hinter Dekorationen verstecken oder damit Hindernisse schaffen. So kann der Besitzer der Festung unzählige eigene PvP-Layouts für die Kämpfe gegen seine Freunde umsetzen.

Das Ende der Saison 9! Im Moment haben wir dies für Juli geplant und werden euch Ende Juni mehr über die Belohnungen verraten.
Wir untersuchen Möglichkeiten, um euer Spielerlebnis in allen Kriegsgebieten zu verbessern.
Wir schauen uns unser Spielersuche-System für normale PvP-Spiele (Nicht-Ranglisten-Spiele) genau an, um herauszufinden, welche Verbesserungen wir vornehmen können, um dafür zu sorgen, dass jedes Spiel ein gutes Match wird.
Außerdem wollen versuchen, Nicht-Ranglisten-Spielern mehr Kontrolle darüber zu geben, für welche Kriegsgebiete und Arenen sie sich in der Warteliste einreihen.
Wir werden Exploit-Nutzer und Cheater ins Visier nehmen und die Abschlussbedingungen für Ranglisten-Kriegsgebiete überarbeiten. Das wird eine fortlaufende Sache werden, denn wir wollen wie ihr alle, dass Kriegsgebiete und Arenen faire Wettkämpfe sind, die Spaß machen.
Nach September
Für unsere Story- und PvE-Spieler – wir haben euch nicht vergessen – haben wir diesen Herbst, neben der Rückkehr einiger sehr cooler Gefährten und großen Updates für Gilden, auch eine brandneue Story geplant, die eine Reihe neuer Herausforderungen und Abenteuer starten wird und sich bis ins neue Jahr fortsetzt. Das ist sicher ein Höhepunkt unter den Dingen, die euch dieses Jahr erwarten. Behaltet Twitch, die Social-Media-Kanäle und unsere Foren im Auge, da wir dort weitere Details zu den jeweiligen Updates veröffentlichen werden. Ihr könnt euch gern mit Fragen an uns wenden, denn wie immer hören wir zu und möchten von euch lernen.
Danke, dass ihr Teil der Star Wars™: The Old Republic™-Spieler-Community seid!
-Keith-
Lead Game Producer
Star Wars™: The Old Republic™

*KOSTENPFLICHTIGES ABONNEMENT ODER KOSTENPFLICHTIGE SPIELZEITKARTE FÜR EINIGE SPIELINHALTE ERFORDERLICH. INFORMATIONEN GIBT ES HIER.